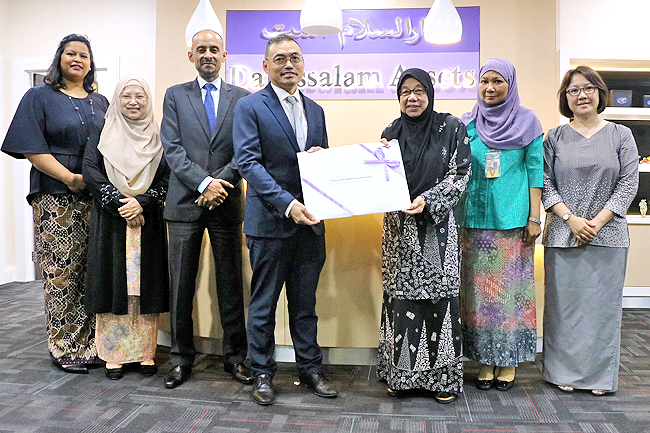 19 Oct

Pusat Ehsan receives financial boost
October 19, 2019
Darussalam Assets Sdn Bhd yesterday handed over a cheque donation to Pusat Ehsan Al-Ameerah Al-Hajjah Maryam, as part of its corporate social responsibility (CSR) initiative.
The cheque presentation was held at Darussalam Assets' office at the Ministry of Finance and Economy Building.
For a third consecutive year, Darussalam Assets will provide full financial support for two special needs students throughout their programmes in Pusat Ehsan for the duration of one year.
Darussalam Assets has been a benefactor in the 'Special Needs Student Adoption Scheme' launched by Pusat Ehsan in 2017. Through this scheme, sponsors are given the opportunity to fully cover the expenses of special needs students which include, but are not limited to, learning support, rehabilitation services, activities, facilities or utilities and transportation expenses.
Permanent Secretary (Investment) of the Ministry of Finance and Economy and Chief Executive Officer of Darussalam Assets Haji Khairuddin bin Haji Abdul Hamid, Chief Investment Officer of Darussalam Assets Ainadin Cader, Chief Corporate Affairs Officer of Darussalam Assets  Hajah Rahayu binti Dato Paduka Haji Abdul Razak, Chief Financial Officer of Darussalam Assets Laila Hussainmiya, Executive Trustee of Pusat Ehsan Pengiran Datin Hajah Noraini Pengiran Dipa Negara Laila Diraja binti Pengiran Haji Abd Momin, as well as Pusat Ehsan staff attended.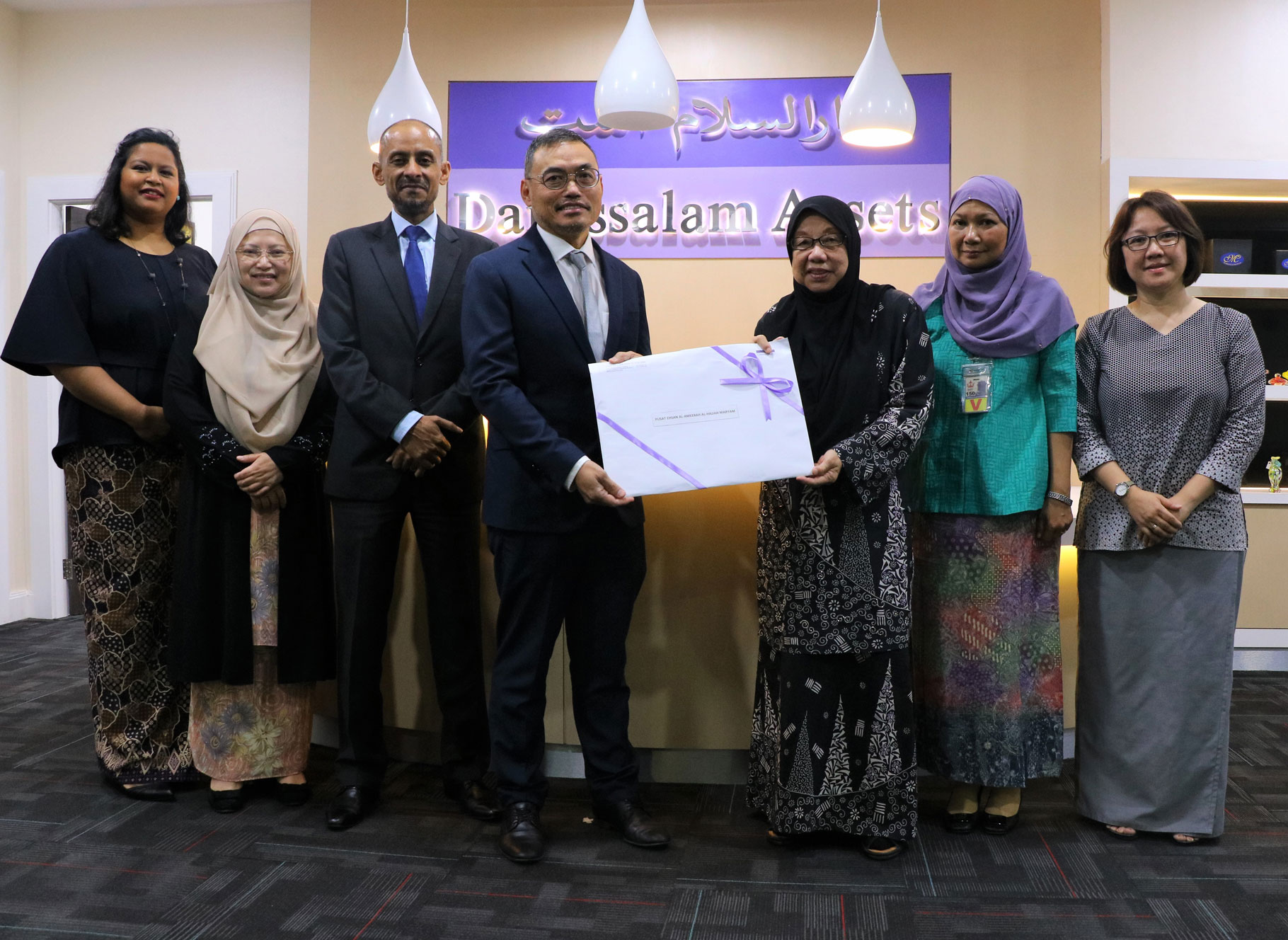 The donation handover between Permanent Secretary (Investment) of the Ministry of Finance and Economy, and Chief Executive Officer of Darussalam Assets Sdn Bhd Haji Khairuddin bin Haji Abdul Hamid and Executive Trustee of Pusat Ehsan Pengiran Datin Hajah Noraini Pengiran Dipa Negara Laila Diraja binti Pengiran Haji Abd Momin. PHOTO: DARUSSALAM ASSETS SDN BHD
BORNEO BULLETIN