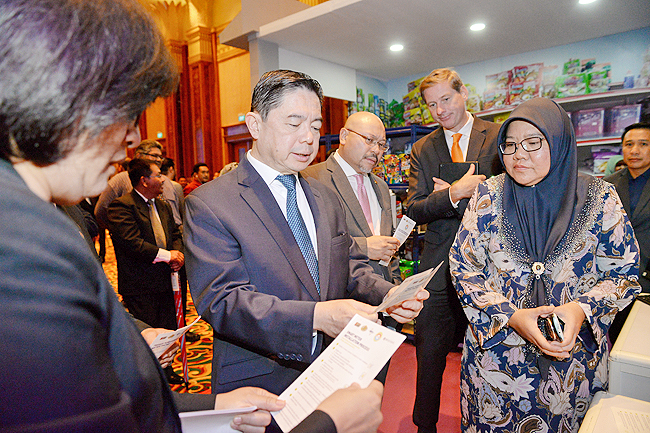 29 Feb

USMS provides smart solutions, jobs: Minister

February 29, 2020

The Unified Smart Metering System (USMS) initiative resulted in a smart solution comprising a smart meter rollout, meter data management, meter measurement and a unified billing and customer service portal system for water and electricity.

The smart meter boasts a two-way communication module to send and receive real-time data, including notifications from the smart meter using 3G/4G SIMs for monitoring and billing – the first of its kind in Brunei.

In addition to the "smart" solutions provided by the recently launched USMS, the initiative is expected to create job opportunities that will upskill local human resources and create self-employment opportunities.

This was highlighted by Minister at the Prime Minister's Office and Minister of Finance and Economy II Dato Seri Setia Dr Awang Haji Mohd Amin Liew bin Abdullah at the official launching ceremony of USMS at The Empire Brunei yesterday.

He gave an example where DST will instigate an Apprenticeship Programme by recruiting local technicians for the installation and maintenance of the smart meter. This will include training and certification of meter installation by the Department of Electrical Services, training and certification of installers by Xemex and electrical safety awareness training by Berakas Power Company.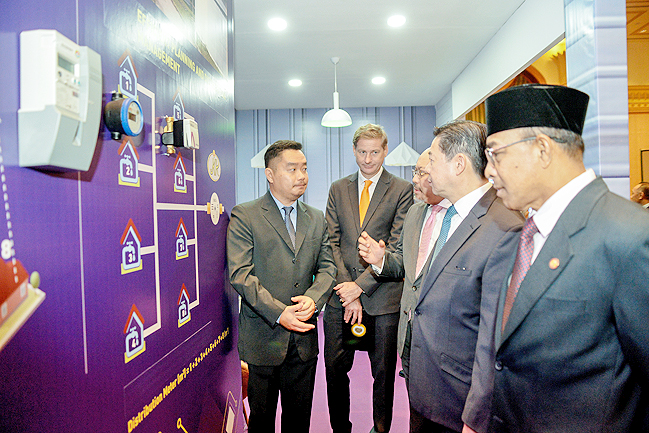 Upon completion of the training, the trainees will either gain full-time employment or embark on part-time or freelance meter installation and maintenance service. The USMS platform will act as a catalyst for other smart initiatives. These may and can include smart home, smart transport, e-health, building management and more.
"This is part and parcel to the nation's efforts towards achieving Brunei Vision 2035 so that we continue to spur economic development, encourage economic diversification and most importantly, generate gainful employment for locals," the minister said.
Dato Seri Setia Dr Awang Haji Mohd Amin Liew believed this platform will not only reduce government spending but also create an efficient electrical and water resource management.
"Consumers will also be able to benefit from this initiative as smart meters will empower consumers with visibility over real-time information, enabling them to better manage their utilities consumption and manage their financial commitments," he said adding that as a nation, "it will help us overcome some of the long-term challenges in ensuring an affordable, secure and sustainable utilities supply."
The minister also said the smart metering solution will enhance customer experience – providing consumers with ease-of-use and visibility over consumption for both electricity and water.
This will assist agencies to improve collection to manage recovery of bad debts and to reduce, if not total elimination, of non-technical losses such as theft or meter tampering.
Aziz Idris
BORNEO BULLETIN